Ball State Field Trips is a multi-platform application developed to provide an immersive experience teaching Indiana's history to the state's 3rd to 5th graders. It was the revamping of a former Ball State program which used a live PBS program to teach children a wide variety of subjects. We kept the live show and added an iPad app and Web app as  second screen experience. You can read more about BSU Field Trips here.
I co-led this project throughout the process, lasting from March to around December 2016.
Project Components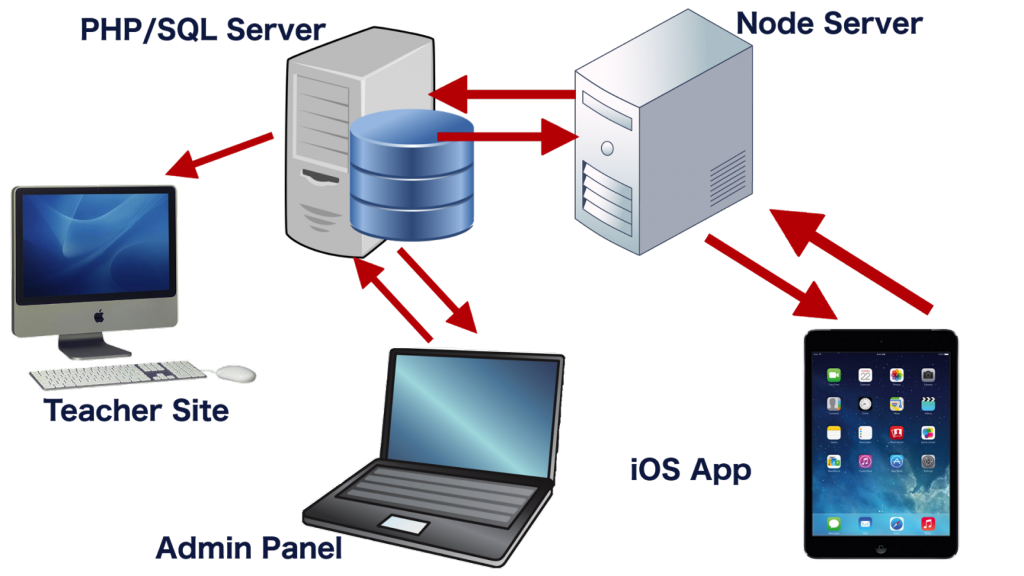 Development Technology
AngularJS
PHP
NodeJS
Swift
AWS
My Roles
Development Team Leads

Code review
Managing and assigning tasks
Angular Admin Panel
PHP Backend

Help create endpoints to create, read, update, and delete items from the admin panel.
Help create functionality to upload images and videos to AWS.

Node Backend

Create all endpoints needed to get data from database to the apps.
Create logic to get pushed events from admin panel and emit them to the apps.

iPad 360 video player

Implement and modify a 360 degree video player that allows users to move an iPad around and move their perspectives in the video.
Challenges
Team/inter-team communication

Due to the scale of the project, communication was key to keep everyone on the same page.

Learning Node

Writing the entire backend.

iOS Development

Had very little prior experience working with Swift or Objective C.

Hard Set Deadlines

Not only for myself, but making sure my team did as well.

Fixing bugs on admin panel

Constant changes led to many bugs being inadvertently created.
Skills Gained
NodeJS development
Communication between varying disciplines.
Ability to read and debug different styles of code written by other developers.
Ability to keep a cool head and achieve milestones when hard-set deadlines neared
Check out the web version here